Why get a mortgage with a credit union?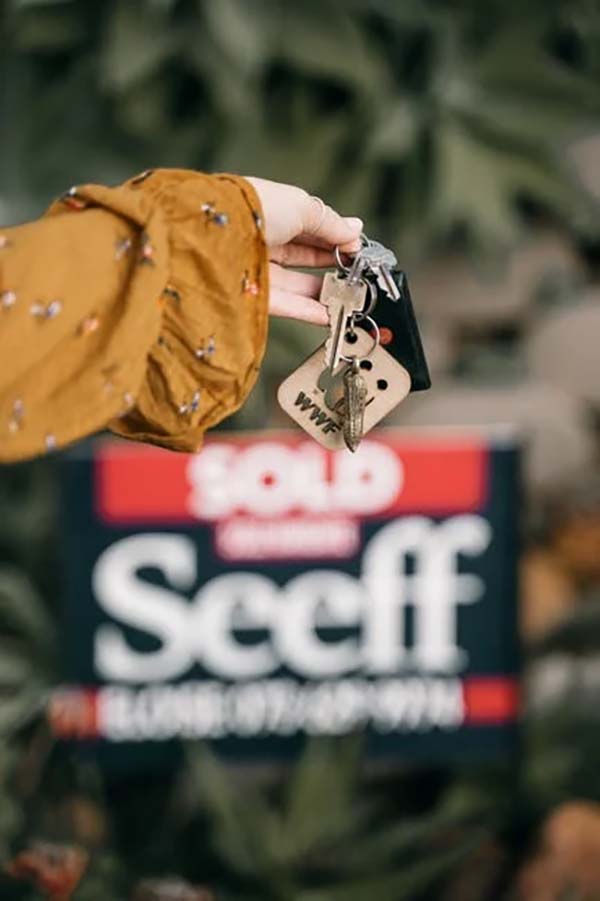 There's lots of talk about credit union mortgages recently. But the truth is, MFCU have offered mortgages to our members for a number of years. That means we have plenty of experience in helping you land your dream home. We've put together a short post to highlight the benefits of getting a mortgage with us.
Personal Experience
When you apply for a mortgage with MFCU, your application is managed by one of our dedicated mortgage advisors who will take the time to understand your circumstances. We pride ourselves on our exceptional member service, emphasising the 3 Ps;
Positive Experience, Professional Service and Personal Touch. We want to listen to you to make sure we can reach the best outcome. If you wish to speak to a member of team in regards to your mortgage application, you can speak to us on our Live Chat , give us a call at 01 8513400 or visit any of our branches. You can find our opening hours here.
Fixed and Variable Rates
Our loans are always straight-forward, without any hidden fees or costs. We've made it easy for you to estimate your mortgage repayments with our online mortgage calculator. Calculate your repayments via our mortgage calculator here. Also, unlike other financial institutions, you can make early repayments without any extra charges. See below a representative example a €200,000 and €350,000 mortgage, respectively.
MORTGAGE LOAN REPRESENTATIVE EXAMPLE
5 YEAR FIXED RATE
| | | |
| --- | --- | --- |
| Loan Amount | €200,000 | €350,000 |
| 5 Year Fixed Interest Rate | 3.2% (3.9% APR) | 3.2% (3.9% APR) |
| Monthly Repayments(25 Years) | €969.36 | €1,696.38 |
| Total Cost of Credit | €90,807.39 | €158,912.93 |
| Total Repayments | €290,807.49 | €508,912.93 |
*APR = Annual Percentage Rate. Normal lending criteria, terms and conditions apply.
Savings History
Many people use their local credit union to build up their mortgage deposit through our free savings accounts. You can build up your savings history with us before applying for a mortgage. Although we do accept mortgages from those that save elsewhere, it's easy for us to see a repayment capacity for potential mortgage repayments if your savings are built up with us. If you want to open a savings account with us, you can join online today.
Supporting local
With a credit union mortgage, you're supporting a non-profit organisation that gives back to the local community. So when you borrow and save with MFCU, you're funding our support of a variety of local community initiatives. The MFCU Community Fund has donated over €1.1 million to local communities since 2014. Check out our community page to read about our sponsorship stories here. So you can feel good about getting a mortgage with us!
FAQ
How much can I borrow?
With an MFCU Mortgage, the minimum loan amount is €100,000 and the maximum amount is €500,000. The minimum term of the loan is 5 years with a maximum term of 35 years. Estimate how much you can afford to borrow with our mortgage loan calculator here.
Will I need a deposit?
Yes. You will need a minimum of 10% of your mortgage amount as a deposit. You will also need some extra funds for the legal fees of purchasing a home. 
Can I borrow to buy a holiday home or investment property?
No. You can only borrow towards the purchase, equity release and if switching your mortgage on the PPR (Principal Private Residence).
I have my deposit, what do I do now?
You can fill out our mortgage enquiry form online here and one of our dedicated mortgage advisors will give you a call to discuss your potential mortgage application with MFCU.
What happens after I apply?
We will contact you if there's anything else we need and we will send you a decision on your mortgage application as quickly as possible.
we're here to help
Ask us a question
Online tutorials
Give us a call