Bumper Prize Draw Winners December 2020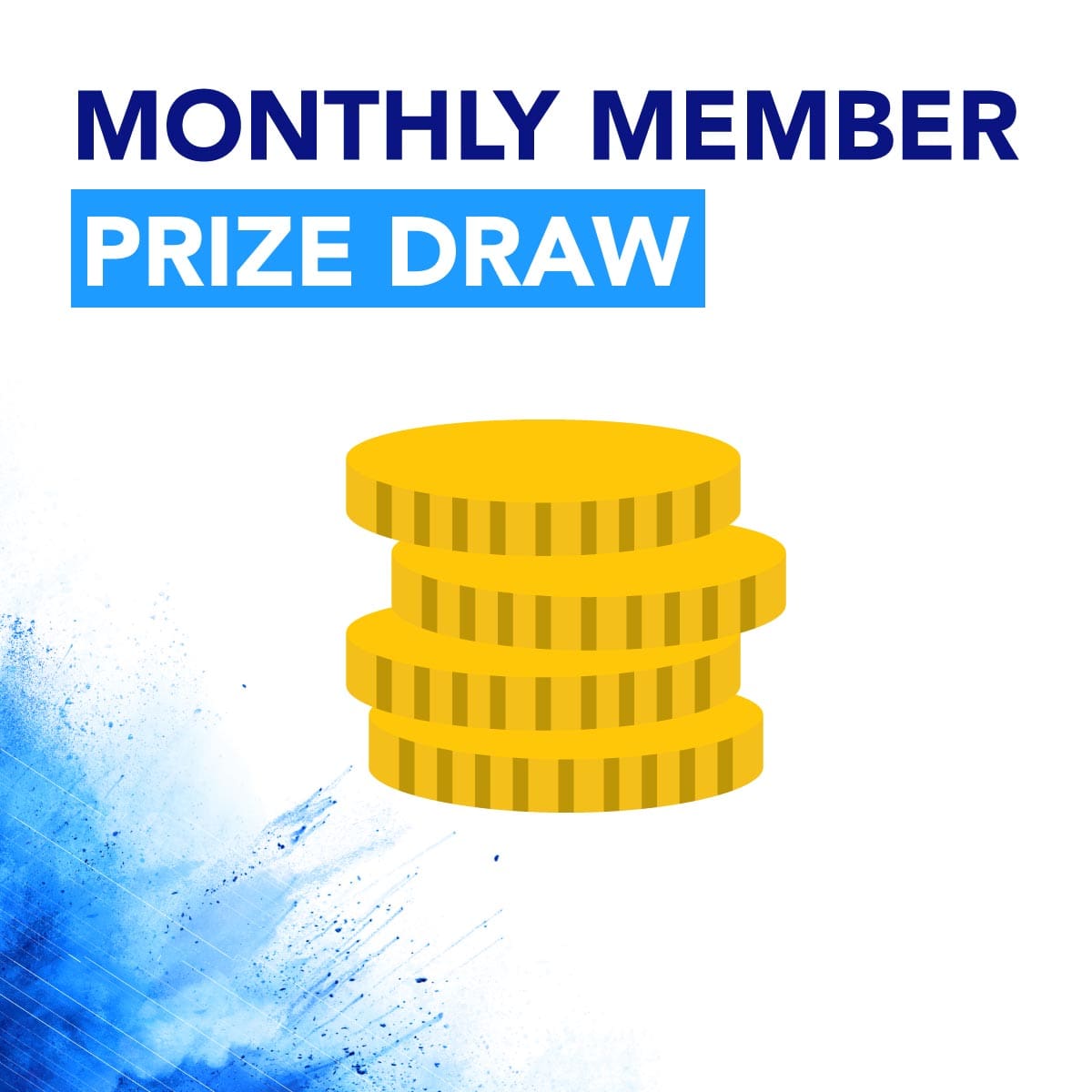 The Car Draw is now the Monthly Member Prize Draw!
Congratulations to our Bumper Prize Draw winners for December 2020, where a whopping 90 prizes worth €90,000 were up for grabs!
You'll find a full list of the winners below. If you want to sign up for future draws you can download the form here.
Teena Jossy

€15,000

Damien Wheeler

€5,000

Michael Skelly

€5,000

Catherine Burch

€2,000

Emma Kavanagh

€2,000

Joan Keogh

€2,000

Nigel Mulligan

€2,000

Colette Geraghty

€2,000

Michael Ward

€1,000

James Leahy

€1,000

Mrs M Campbell & Ms P Campbell

€1,000

David Donnelly

€1,000

Kiera Moore

€1,000

Deborah O'Shea

€1,000

Karl Fitzgerald

€1,000

Gerard Greagsby

€1,000

Megan Hansard

€1,000

Eileen Lawlor

€1,000

Louise Dixon

€1,000

Geraldine Cronin

€1,000

Cynthia Jones

€1,000

Aileen Carr

€1,000

Elizabeth Joyce

€1,000

Eithne Darling

€1,000

Terence & Mary Wade

€1,000

Audrey Hanaway

€1,000

Mary Clare

€1,000

Joanne FItzsimons

€1,000

Joseph Gorman

€1,000

Alexander Perry

€1,000

John O'Toole

€1,000


Anita Whelan

€1,000

Christina Clarke

€1,000

Cornelius Grehan

€1,000


Glen Power

€1,000

Brian Burns

€1,000

Deirdre Coy

€500


Des Fitzgerald

€500

William Brazil

€500

Frances O'Kelly

€500

Maureen Kelly

€500

Linda Byrne

€500

Ann O'Driscoll

€500

Michelle Hayes

€500

Pamela David

€500

Sylvia Jones

€500

Marko & Hannah Radenkovic

€500

Paul Murtagh

€500

Catherine Gaffney

€500

Celina Lawlor

€500

Natasha Whelan

€500

Kevin Kenny

€500

Derek May

€500

Carol Bedford

€500

Anthony Ridgeway

€500

Susan Kavanagh

€500

Dolores Anne Ryan

€500

Margaret Kane

€500

Ian McGill

€500

Daniel Wall

€500

Angela Doran

€500

Sean Bradshaw

€500

Roisin O'Shea

€500

John Kellett

€500

Anatolijs Nagijevs

€500

Patricia Greene

€500
Emer Lennon €500
John Wilson €500
James O'Callaghan €500
Elizabeth Bradley €500
Alan Kelly €500
Alison Gowran €500
Daniel Wilson €500
Helen Cullen €500
Teresa Murray €500
Jessica Murphy €500
Mark Reilly €500
Christine Flood €500
Jimmy Lodge €500
Charles Kinsella €500
Leanne Lindsey €500
Jacqueline Mulraney €500
Patrick Mongey €500
Marian O'Sullivan €500
Michael Martin €500
Thomas Strain €500
Edel Rooney €500
Damien Warren €500
Eileen Barry €500
Aoife Langan €500
we're here to help
Ask us a question
Online tutorials
Give us a call